What's in this Case Study
The company needed a solution to help reduce cases where its mail server IPs were blocked by RBL providers such as Spamhaus. This issue was causing interruptions in mail delivery for customers, which impacted satisfaction with their service.
Read how 1-grid saw a massive decline of spam in their environment from using MailChannels.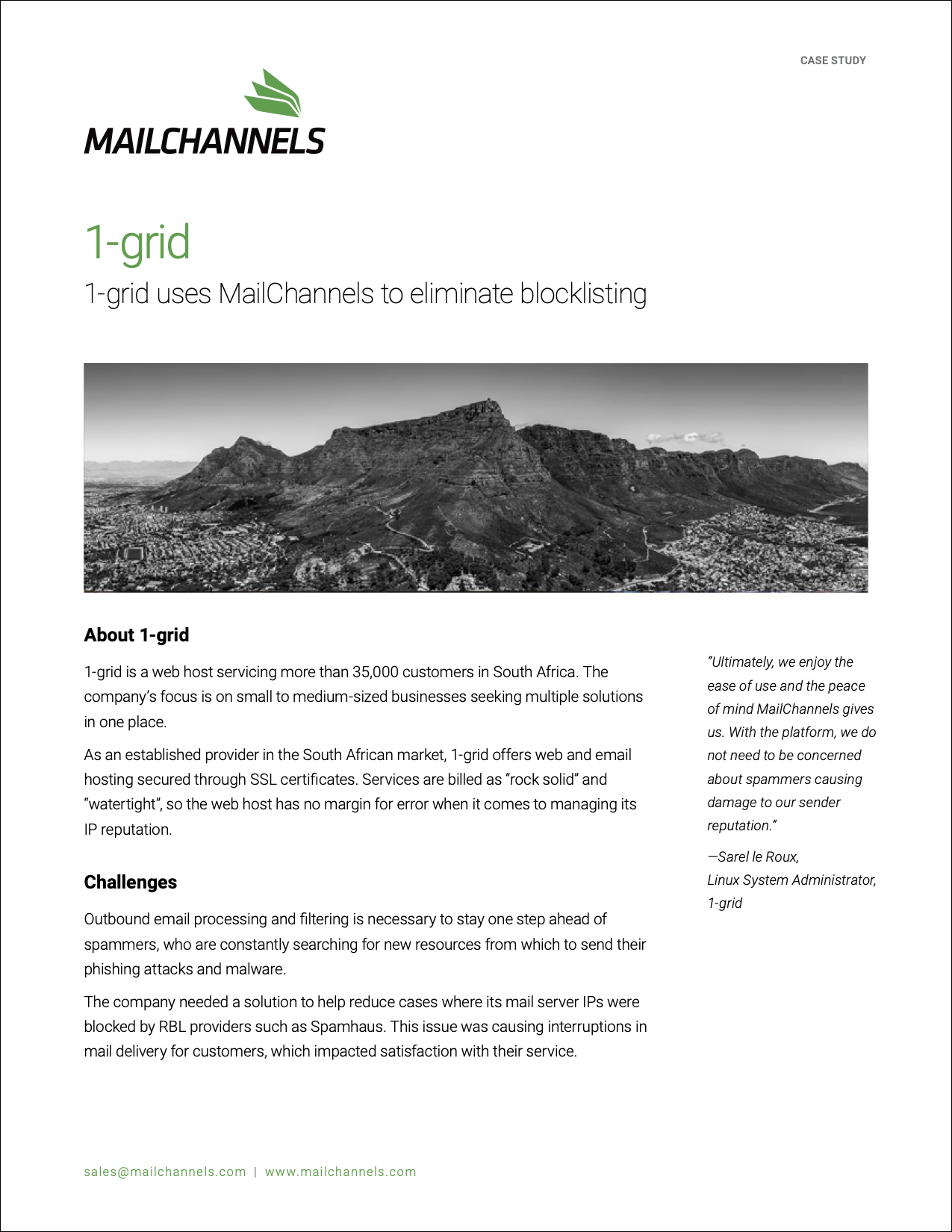 Trusted by over 650+ service providers, including: